I often think about how much technological advancement has taken place just in my lifetime when it comes to filmmaking technology. I am part of a generation that has straddled both analog and digital eras: the earliest movies I watched was on a Betamax tape; the earliest filming I did with friends was on a camcorder, recording on compact VHS videocassette tapes; I bought disposable cameras to snap memories during trips in high school and remember the anxiety of only having 27 shots per camera. (As well as the disappointment of picking up the photographs only to find that 3/4 of the images were unfocused, blown out, or not in frame.)
One generation later, most of us have a hand-held mobile phone that also doubles as an high-speed-internet-ready, multi-use computer slash entertainment center that have the capability of editing professional grade images and videos on the go. Entire movies can be streamed or downloaded to be enjoyed anywhere. Professional grade 4k resolution cameras are relatively affordable, making high quality film production achievable for anyone.
What an era we now live in.
Naturally, my thought process then transitions to: what's next? What technological wonder of today is going to become the Betamax for the next generation? In this week's blog I wanted to take a glimpse at what filmmaking may look like in the not-so-distant future by analyzing the state-of-the-art filmmaking technology that have been put to use within the last few years.
Drone Cinematography
Before drones filmmakers relied on helicopters, fixed wing aircrafts and visual effects to achieve aerial cinematography. As you can imagine this was not an easy task logistically, physically, nor financially. Enter camera drones. These remotely operated aerial cameras have revolutionized how aerial cinematography are done, as described wonderfully in this TIME video about Hollywood's use of drones:
GoPro Action Camera
What was once a wearable HD camera for extreme sports enthusiasts to capture and share radical footages of themselves has evolved into professional-grade camera capable of filming in 4k resolution, that also happens to fit in your chest pocket. GoPro's have been incorporated into many professional TV production in recent years to provide engaging perspectives that were not possible with the traditional camera. By 2012, GoPro hit the big screens when the Lucasfilm movie Red Tails became the first feature film to use the pint-size cameras for their film production. As many of you know, the tiny GoPro camera–which, full disclosure, I have been a extensive user since the year Red Tails was released–made a big splash when it was used as one of the main cameras in 20th Century FOX's The Martian (2015) by director Ridley Scott:
3D Printing
Although the 3D printing technology has been around for nearly 40 years, it's really in the last 10 years that 3D printers have become accessible to all sorts of industries, including the general public. The advancement of 3D design, scanning and printing have made it possible to develop 3D objects of the designers' digital imaginations. This cutting-edge technology is being used more and more by producers, filmmakers, prop and set makers and even costume designers in recent years, as shown below: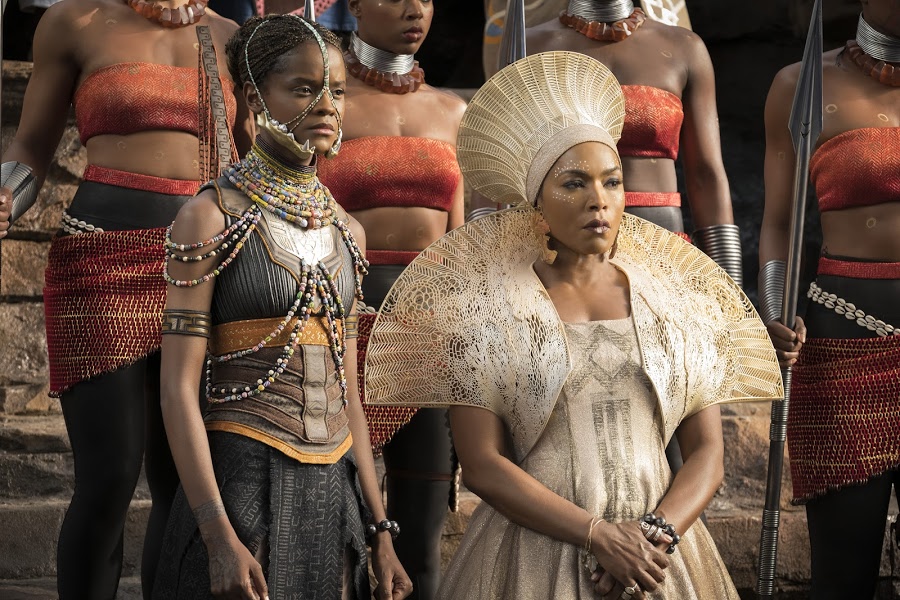 3D Projection Mapping
3D projection mapping has increased in popularity in recent years, with the technology being to use to project mesmerizing CG like visuals effects outside building walls. It's been used to promote movie releases as well, as shown here in the promotion of "The Tourist" starring Angelina Jolie and Johnny Depp using projection mapping on the Praetorian Building in Dallas, Texas:
Projection mapping is not only for outdoor walls. With a little bit of creativity this technology can be utilized in filmmaking to create some of the most immersive, extraordinary worlds ever seen (sans VR goggles, more on that next.) For example, the video below is one of three "Great Films Fill Rooms" promotional videos created by Playstation that utilize projection mapping, Playstation Move motion capture controller (attached on the camera), and fun effects to show how a simple room can transform into the movie world you're watching. (We could have featured this video on our previous blog post about Long Take scenes!)

Another incredible example that demonstrate the potential of projection mapping in film is a short film Box created by the creative group "Boy & Dolly". This enthralling short film is a culmination of several advanced technology: projection mapping, software engineering, and large scale robotics that were normally designed as automobile manufacturing robots. (Keanu Reeves explains here how these assembly line robots are also used with cameras attached to them to capture CGI-like fighting choreography.)
Virtual Reality
During a 2013 panel discussion about the future of entertainment at the USC School of Cinematic Arts, legendary filmmaker Steven Spielberg made a bold statement that will change our movie-going experience forever. He stated:
"We're never going to be totally immersive as long as we're looking at a square, whether it's a movie screen or whether it's a computer screen… We've got to get rid of that and we've got to put the player inside the experience, where no matter where you look you're surrounded by a three-dimensional experience. That's the future."
The concept of immersing movie-goers has been tried before in various formats, from 4D theaters (the ones where 3D movies theaters are equipped with sensory effects such as vibrating seats, water sprays, leg ticklers and scents) and dome-shaped Omnimax IMAX theaters equipped with screens that extend beyond your peripheral vision in every direction. These, however, still put the viewer in a theater. VR films will put you in the movie. Imagine that. The full potential of VR movies is yet to be seen — VR theaters are just starting to pop up around the world in the past couple years (including IMAX VR) — but if you take into consideration that Netflix is the most-used VR app, it goes to show that movie lovers may be ready to dive into the world of virtual reality.
VR is also changing the filmmaking process, as demonstrated in the following video by HTC VIVE that shows Steven Spielberg examining the virtual set of his film Ready Player One (2018), a film that takes place in the future where much of humanity takes place in virtual reality. The part where Steven Spielberg is manipulating a virtual camera inside the virtual set to determine where to put the virtual camera is mind-boggling:
So What is the Future of Filmmaking Going to be Like?
The five technologies provided above are some examples of advancements that has been taking place in the world of filmmaking. Of course, it's difficult to predict what the future of filmmaking is going to be like, but I do believe that it's going in the direction of not simply showing a film to audiences, but immersing the audience in the film. There is a larger questions embedded here, though: how should it evolve?
Technological advancements like VR — as well as other freaky advancements using Artificial Intelligence like AI screenplay and algorithm editing — are cool from a technological viewpoint, but should filmmaking rely more on technology than the human eye, hands, and mind? Should there be more emphasis on creating a world exactly as one envisions it, or finding the perfect way to show an existing location? Should we strive for unblemished perfection in the process of filmmaking, or are some flaws and imperfections that inevitably take place during that process what makes creating film so beautiful? As someone that have came of age just as the analog era ended and the digital age took off, these are questions I ask myself not only in this context.
What are your thoughts on the future of filmmaking?